OUR MISSION
BODYCARVER is an OEM sportwear manufacturer serving world famous brand and we are committed to provide the best life style and select hottest thing with our over 6 years fitness & yoga experience. Over 50,000 followers and 3 warehouse in China market make us to be advance.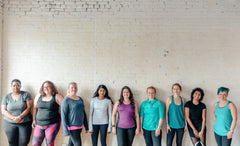 From our beginnings over a 6 yrs ago, BODYCARVER built on the idea that being healthy and active should not be a luxury, but rather a basic need, BODYCARVER seeks to bring fashionable fitness apparel and products to everyone at affordable prices.
We believe that living an active lifestyle promotes both physical and mental wellness. Whether you are an avid gym-goer, yogi, or runner and you are literally active every day, or you try to include activity in your everyday life by choosing to take the stairs instead of the elevator – we are here to support your efforts.